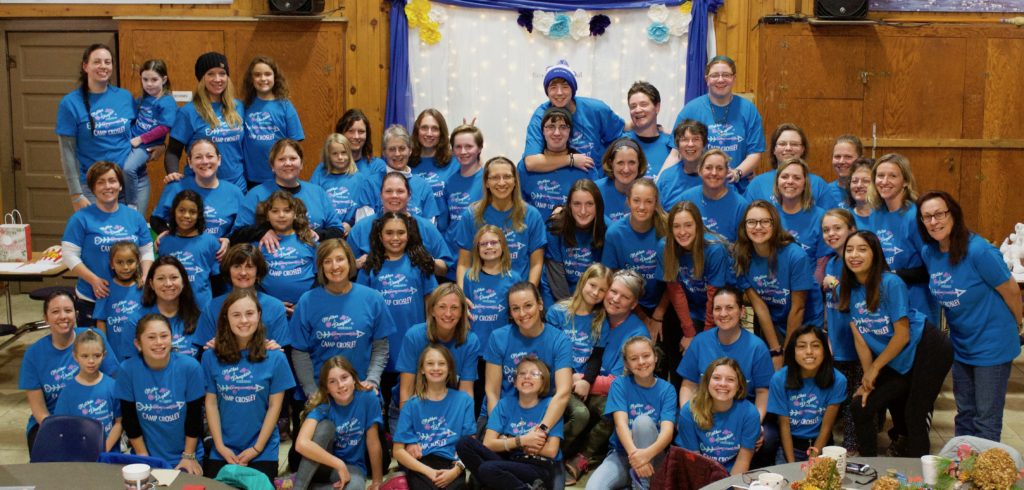 Date – November 8-10, 2019
Prices – Adults/Teens – $108, Children 5-12 – $88, 4 and Under – Free
Moms, daughters, grandmas, aunts, cousins and girlfriends, come join us for a great weekend together at camp. This is a great way to get away from it all and reconnect with one another.
Our staff plans yummy meals and snacks, runs great activities and provides a great space to just "be."  Here's how it works, you arrive Friday night to receive your cabin assignment and meet all the other mothers and daughters.  We'll have some mixers so everyone gets to know one another and gather around a campfire. Saturday will be spent (weather permitting) outside on the Giant Swing, climbing wall, jumping pillow, giant slide and lots of other activities we are planning.  Saturday evening we have a large group activity (in the past we've had a barn dance, a 50s sock hop, a newspaper fashion show and a glo stick dance party.)  Renee will be busy in the kitchen cooking up a storm for all of us, and there will be copious amounts of coffee hot chocolate and snacks).
All throughout the weekend we will run our annual silent auction to benefit our Crosley for Kids program.  Guests and staff bring in items to donate to the auction, and on Sunday morning, winners are announced.  All proceeds send more kids to summer camp! This event has grown every year, and we are proud of the team effort all our mamas and daughters make to give back to camp!
Sunday, we'll conclude our time together with a brief chapel service. This is YOUR time. You can choose how many or how few activities you'd like to do.  Want to relax with a book or play cards or sit and chat? Great.  Want to try everything out under the sun that we are offering?  Even better! Just come!
Cost includes all meals, lodging and activities.