| | | |
| --- | --- | --- |
| MC1         | June 28-July 1            | $335  |
| MC2 | July 5-July 8 | $335 |
| MC3 | July 12-July 15 | $335 |
| MC4 | July 19-July 22 | $335 |
| MC5 | July 26-July 29 | $335 |
Are you looking for a summer camp experience for your child, but you aren't ready for a full week of their being away? Consider our Mini Camp program.  Campers spend 3 1/2 days in a cabin with other children their age, and get to try a variety of fun, age appropriate activities.
Check in runs from 2-4 PM EASTERN on Sunday and pick up is between 9-10 AM EASTERN on Wednesday.
The camp store will be open during check in and check out.  Mini campers will also have time allotted to visit the camp store during the week and can buy snacks during swim time.  Store deposits are made through the Funfangle app.

Mini campers are in their own cabin; however, please follow our guideline for cabin mate requests, which is mutual requests will be honored up to 2-3 campers.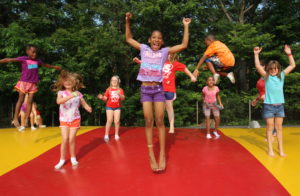 CABIN LIFE
Mini-Camp has only one cabin for boys and one cabin for girls per session. The program is kept small intentionally to ensure campers have a tight, supportive community where they are the focus. Campers make great friends while they are here, but they are welcome to bring a friend, as it is the perfect way to share the fun and excitement of camp.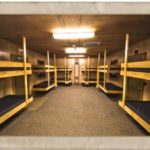 LEADERSHIP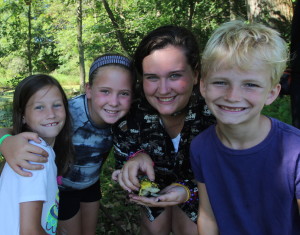 Campers are never without supervision and guidance while at Camp Crosley and the positive, nurturing environment we offer makes even the first time camper feel safe and at home. Counselors all undergo extensive background and reference checks, at least 100 hours of staff training, as well as a  Child Abuse Prevention training, and CPR and First Aid training. All Campers and Staff follow our Rule of 3 which means campers are never alone with each other or with staff.
SAFETY IS OUR PRIORITY
Safety at camp is our number one priority. Campers are supervised 24 hours a day by trained adult staff who are certified in First Aid and CPR. There is a nurse on property 24 hours a day and the Camp is accredited by the American Camp Association to assure every standard of health and safety are met.